Get the top competitive edge using VuLive
Whether completely online or through hybrid experiences, host and attend engaging online events and conferences with our easy to use, powerful event platform.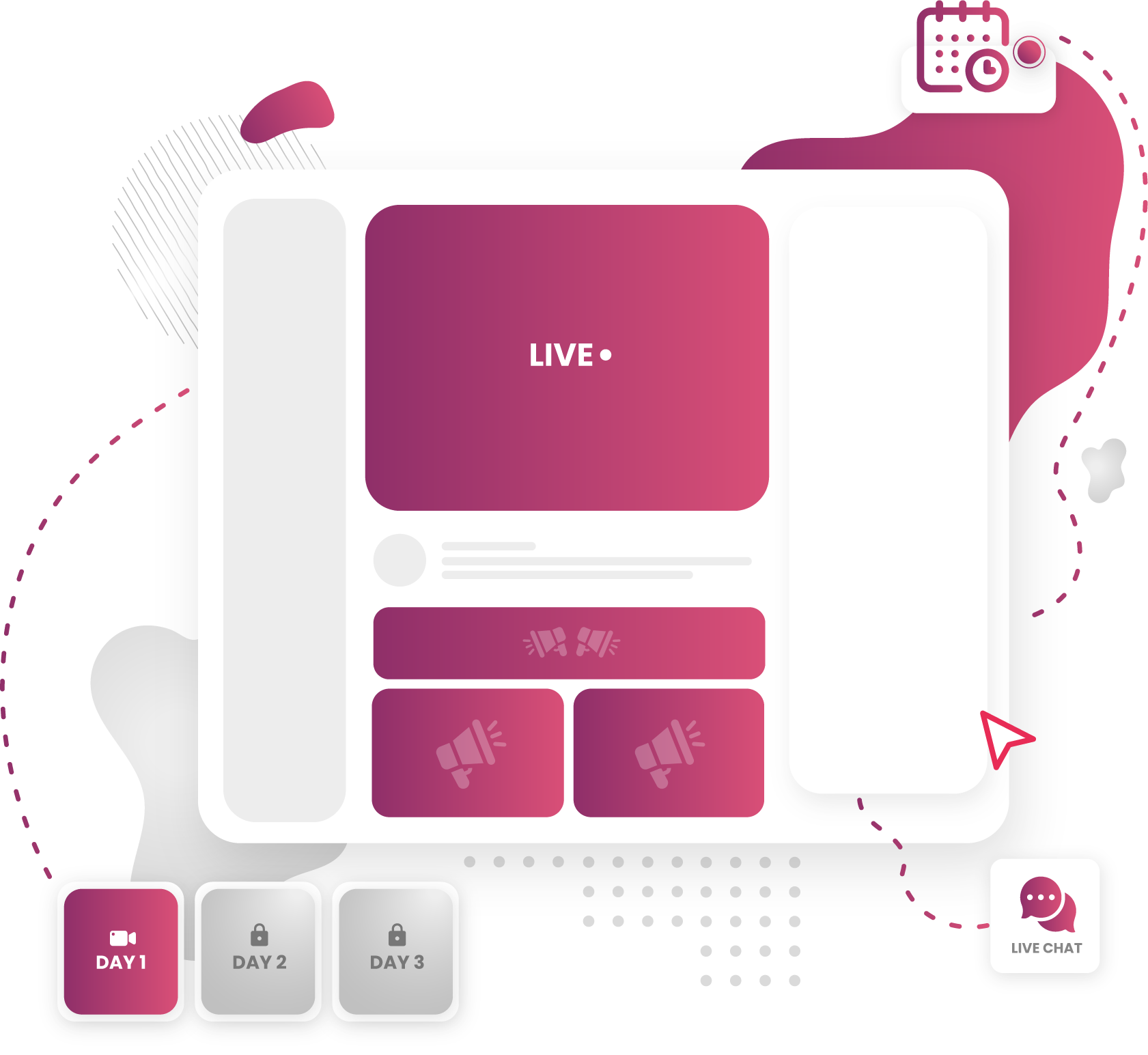 Run Evergreen Events on Any Schedule You Want
Have Pre-Recorded Sessions that Appear Live
Built-in on-page Live Chat
Promote Directly from the Broadcast Page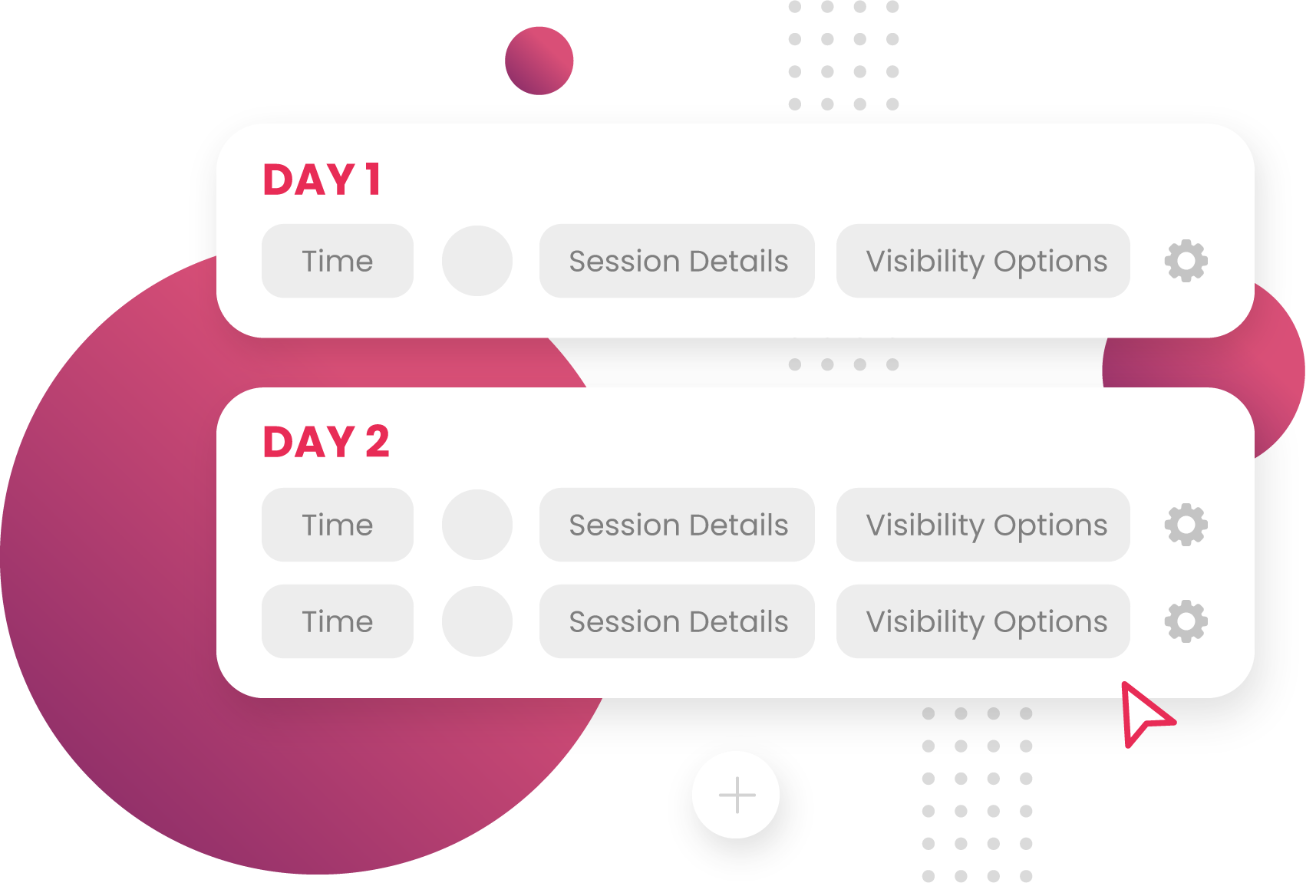 Easily Create, Manage and Host Events From One Powerful Platform
Our intuitive session manager allows you to flexibly set up your virtual or hybrid event the way you always wanted to!
Put your sessions on a predetermined schedule and when it's time to go live, simply kick back and watch your event play out.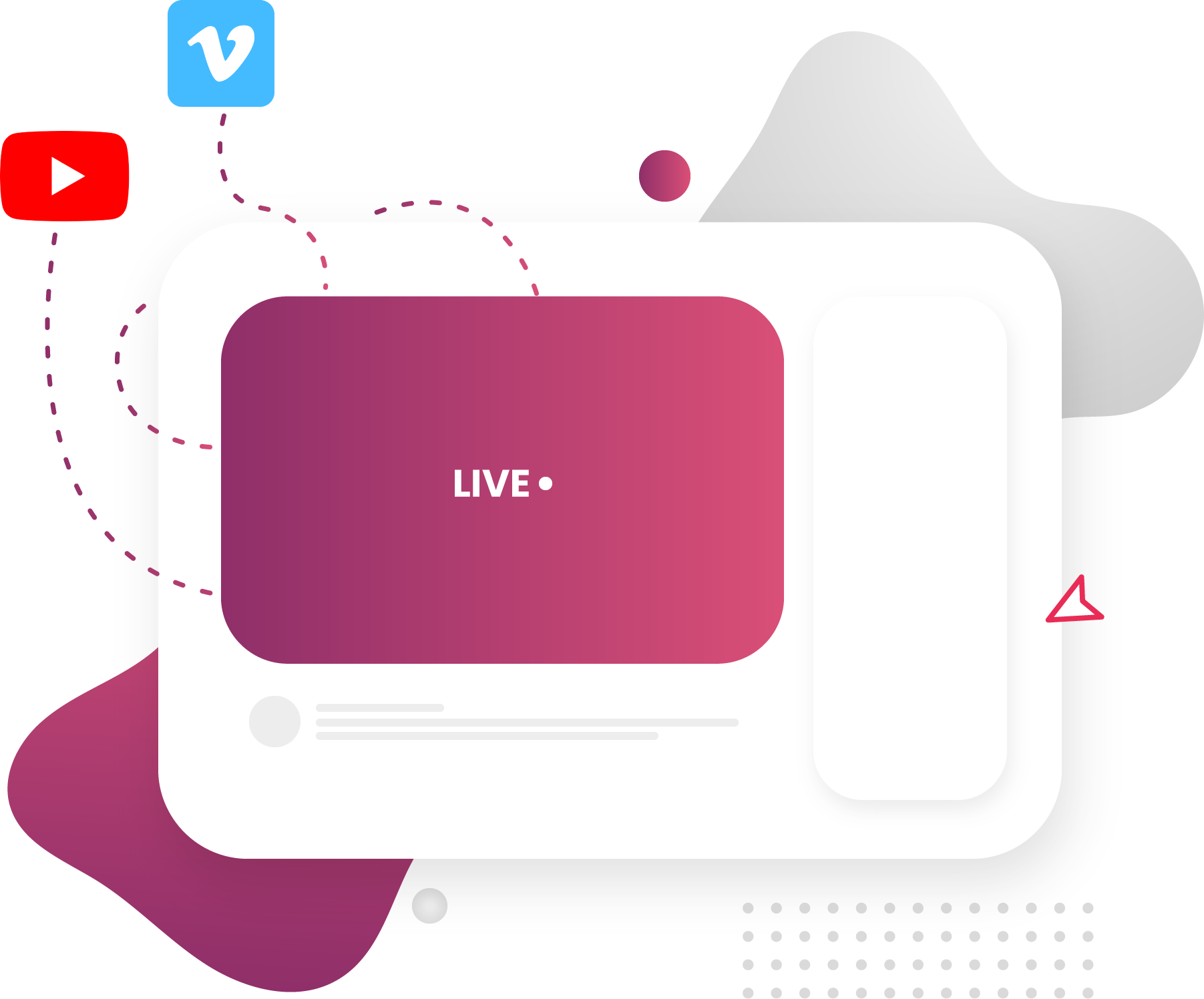 Integrate with Any MP4-Hosting Video Player
Vu Live integrates with any MP4-hosting video player. Seamlessly bring in your event content sessions and videos if you are hosting them on platforms like YouTube, Vimeo, and many more!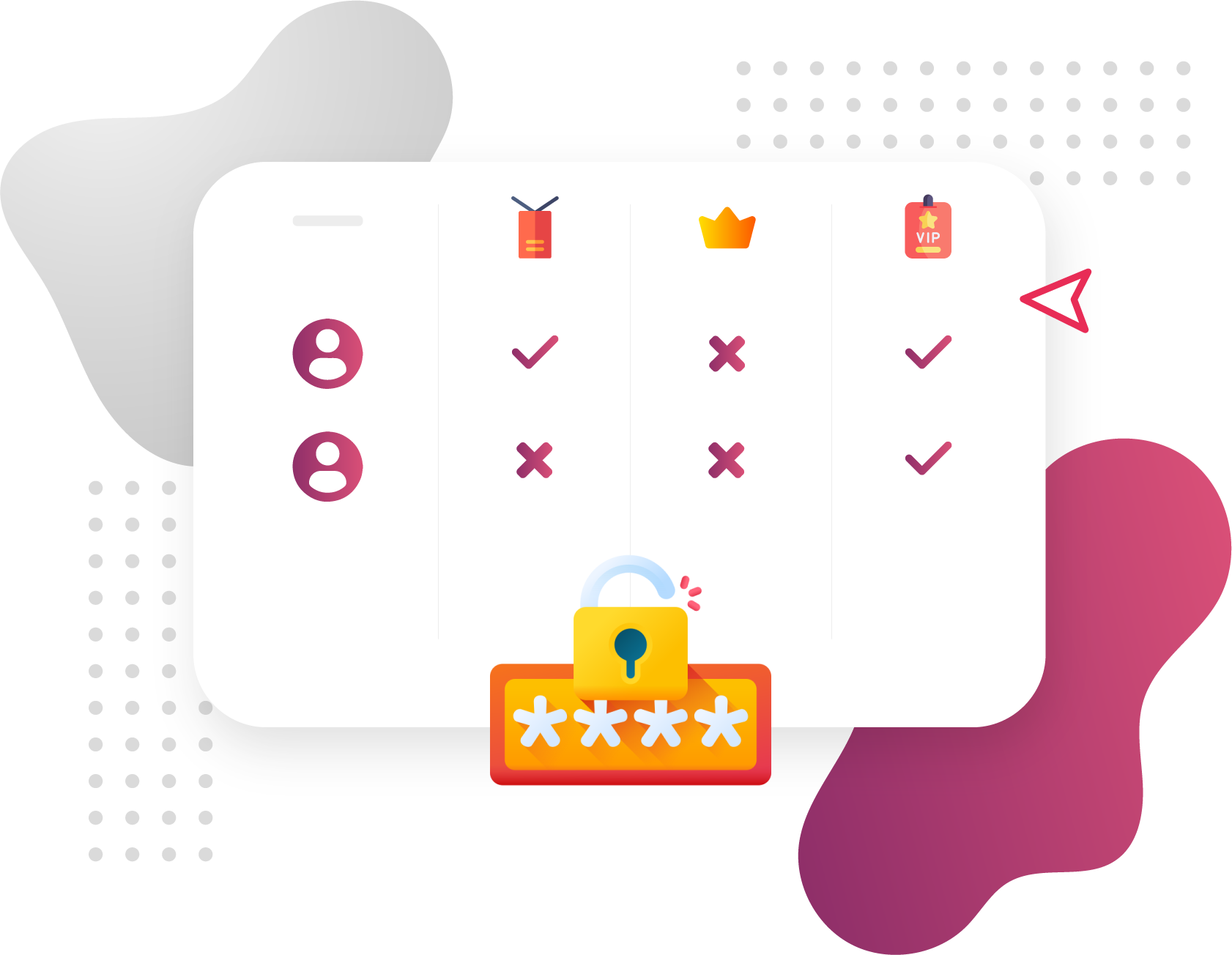 Full Gated User Access with Custom Access Levels
Offering full gated access, with Vu Live your event is always protected and can never be accessed by anyone who has not registered for your event.
In addition, the platform offers custom user access levels, in case you want to share certain event sessions only with VIPs or your other custom defined audiences!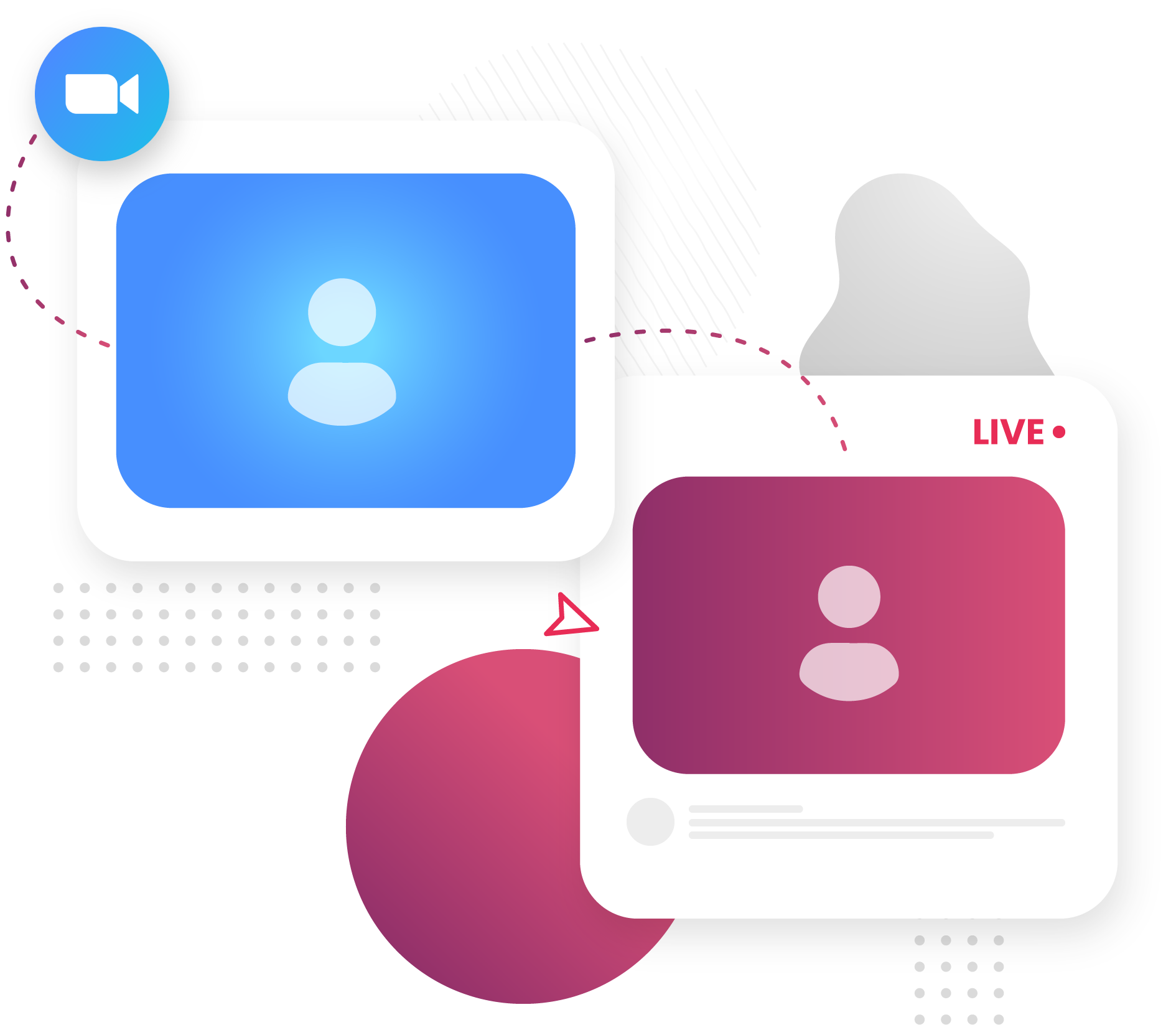 Live Zoom Sessions DIRECTLY on Broadcast Page
Want to go live with your audience directly on your event broadcast page? With Vu Live's integration with live Zoom sessions, you can!
Want to alternate between pre-recorded sessions and Live Zoom sessions at your event? You can do that too!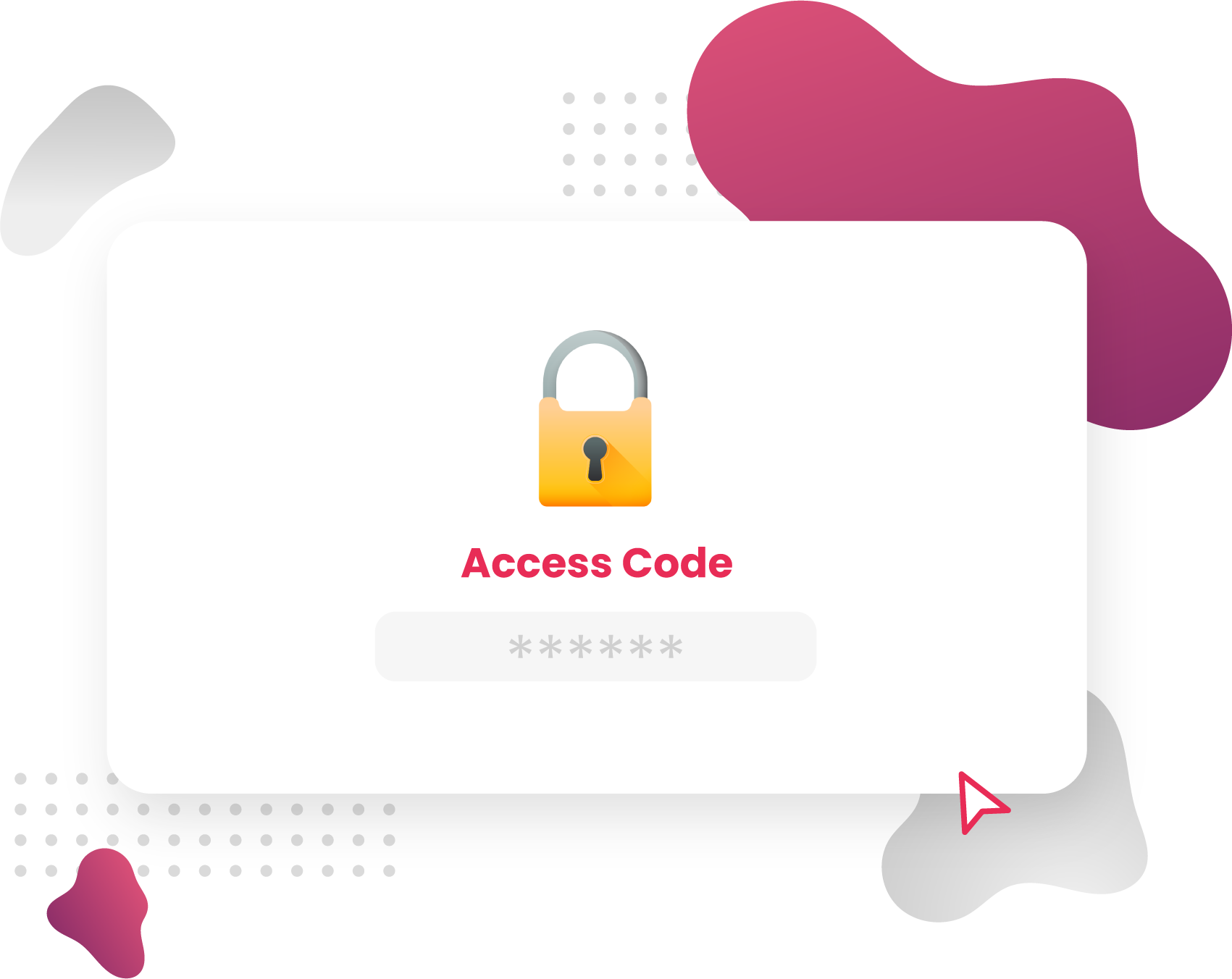 Access Code Authentication System for Users
After registering for your event, your attendees will be able to authenticate with a unique access code, which will grant them access to your event.
The authentication system automatically distinguishes between base-level, VIP-level , or any other custom-level attendee you define.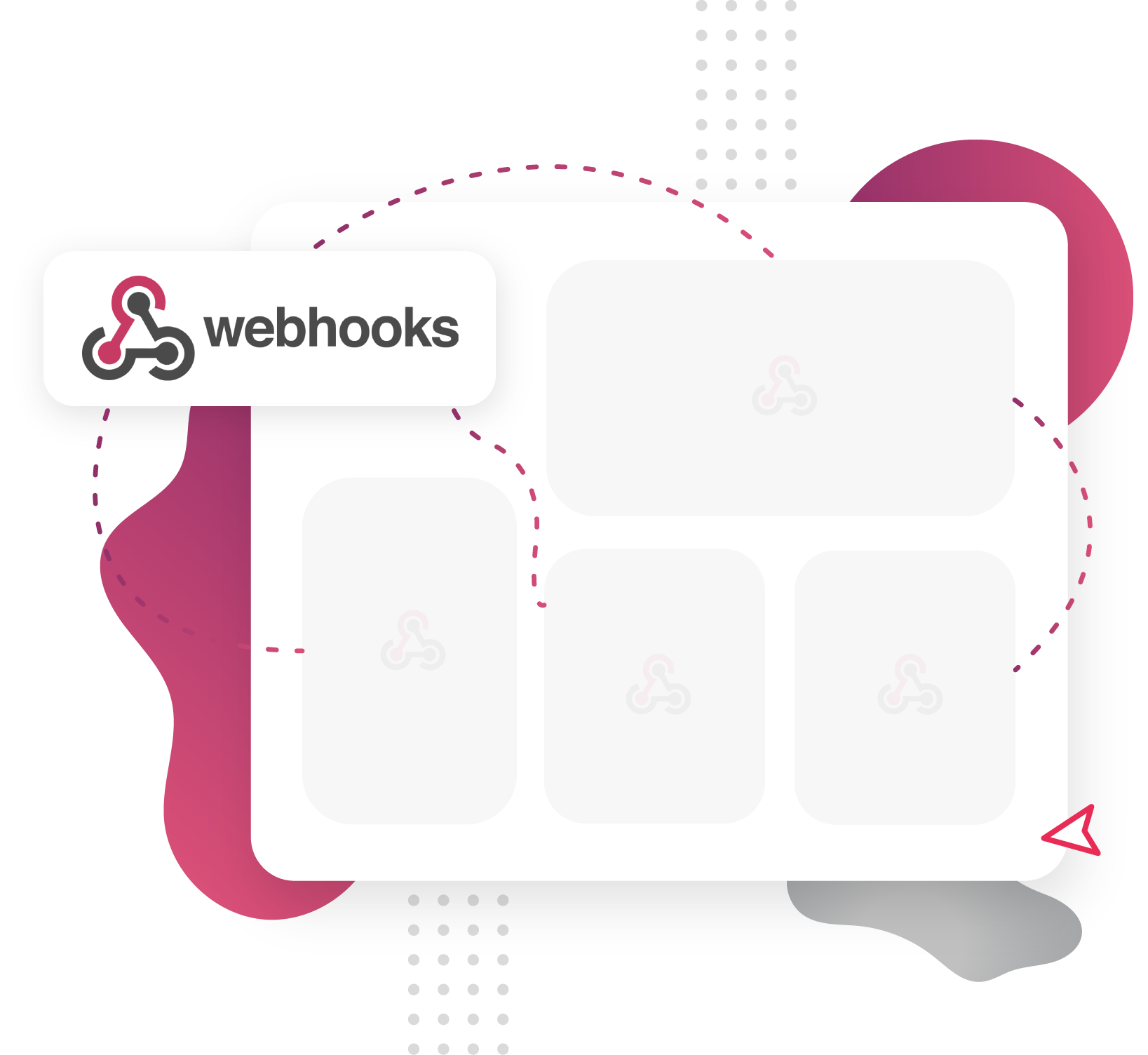 Full Web Hook Integration
We feature full web hook integration, which means that integrating all of your favorite softwares and tools which you are already using is just a click away!
Within your event portal, you can easily and intuitively set up your event hub page, which will be the first and main point of contact for your audience members.
Use this page to post important updates, promote your offers, and get your attendees engaged and excited about your event!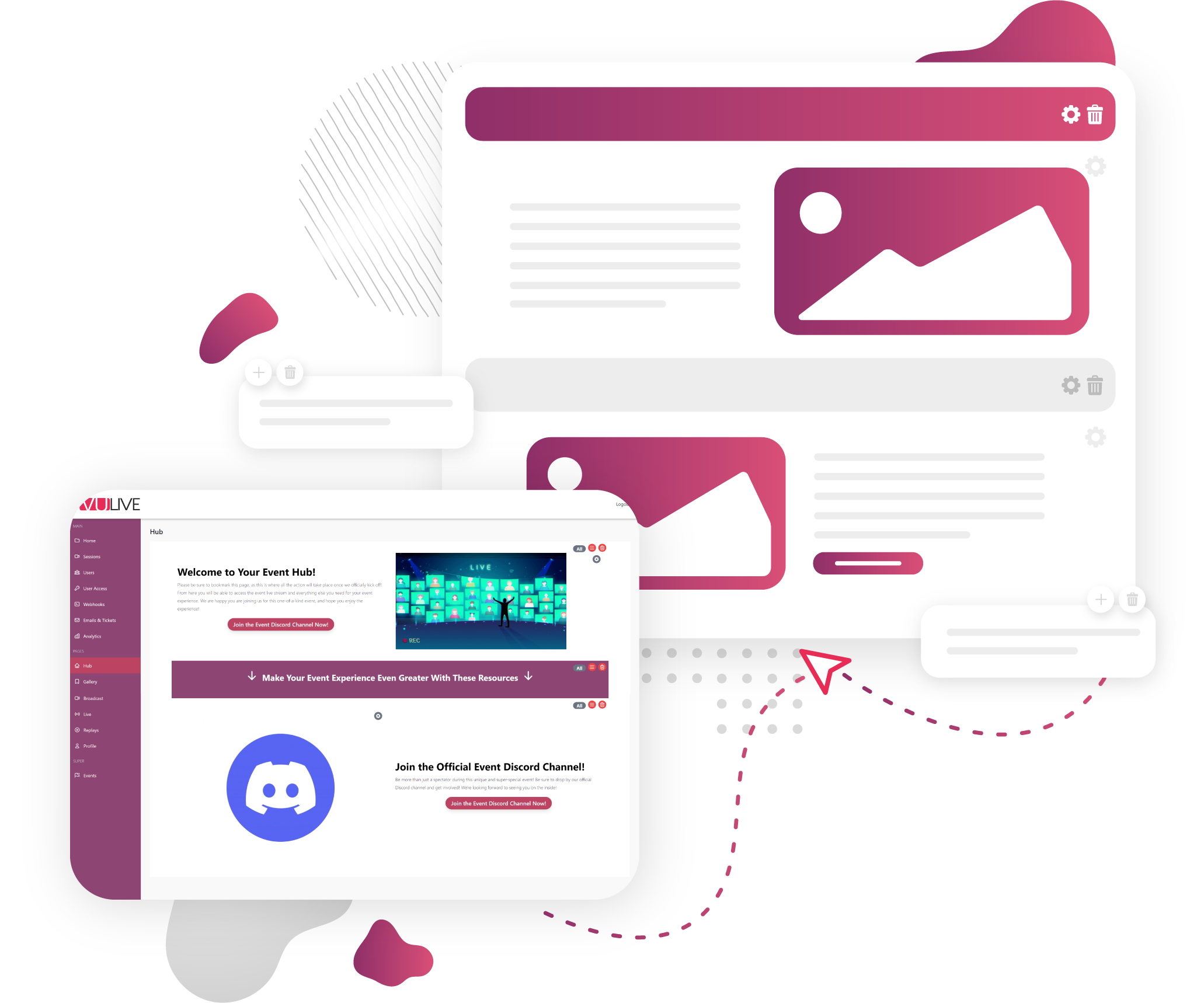 Showcase Sponsors Directly In Your Event Eco-System
As a great added value for any potential sponsors of your event, you can feature them directly within the broadcast system, which guarantees maximum exposure among your audience members.
Pull in a Live Stream of Your Live Event
Running a live in-person event, and want to add a virtual channel to boost attendance and reach even more people? Simply pull in a camera feed from your live event and broadcast it directly in your broadcast portal in super-crisp resolution!
Comprehensive Replay System
After your event sessions conclude, you will be able to provide your audience with replays of your event content. The replay configuration is flexible and custom to you. Want to only show some sessions in replays? Want to restrict some sessions to VIPs only? Want to put a time limit on how long replays can be accessed? It's all possible with our comprehensive replay system!
Custom fields for User Profiles
Sometimes you may want to gather certain information about your audience members. Want to send your attendees some swag? You will need their address for that! Our custom profiles functionality allows you to add custom fields to user profiles and gather all the data you want and need.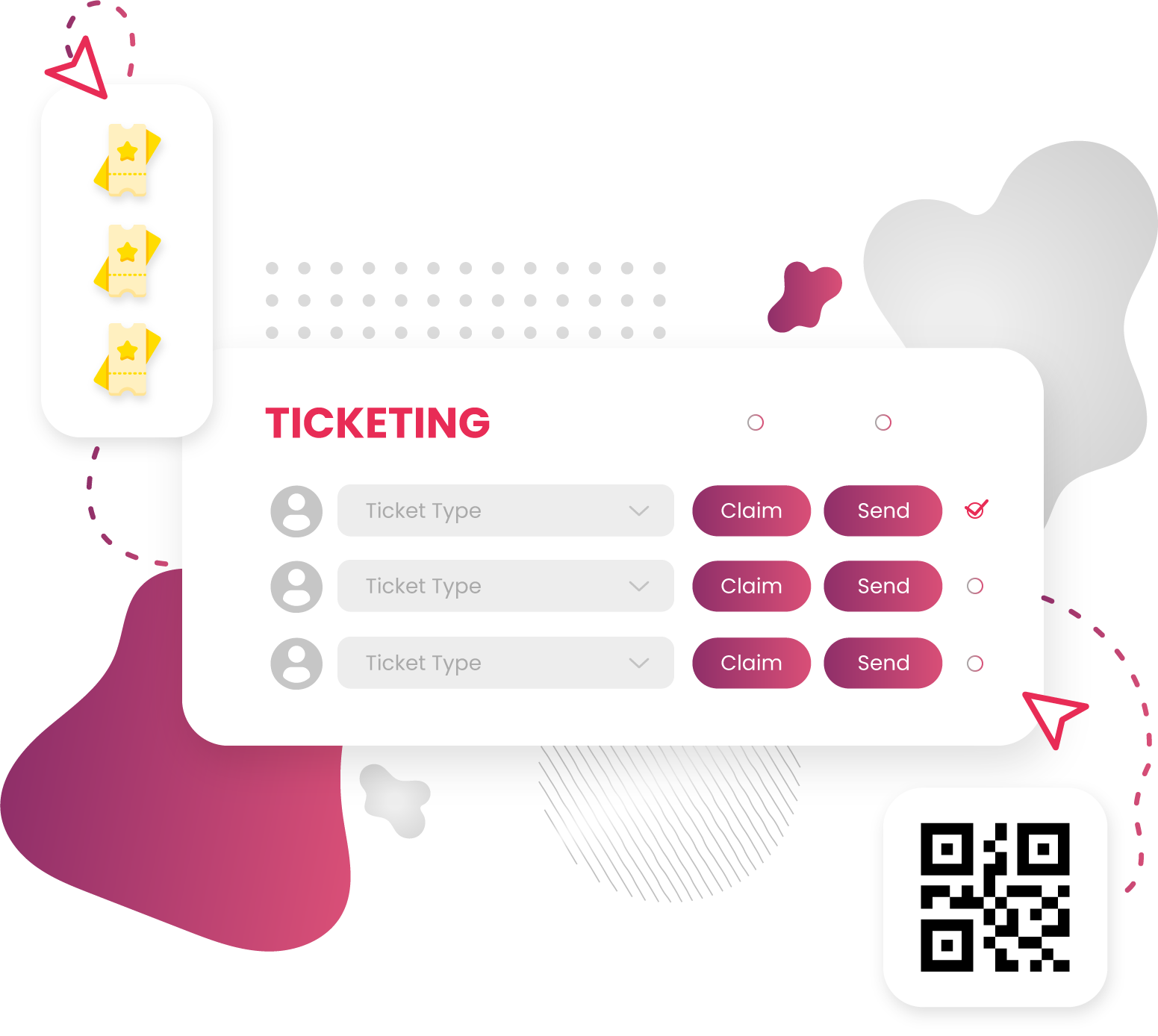 Use the Best Event Ticketing Platform Out There
We offer a full and comprehensive ticketing system for your virtual, hybrid and even in-person event.
Upon registration, attendees are provided with a QR-code and printable ticket that they can use to access your event.
Using this feature, your customers can also purchase multiple tickets and assign them to individual audience members who will then be able to enjoy your event.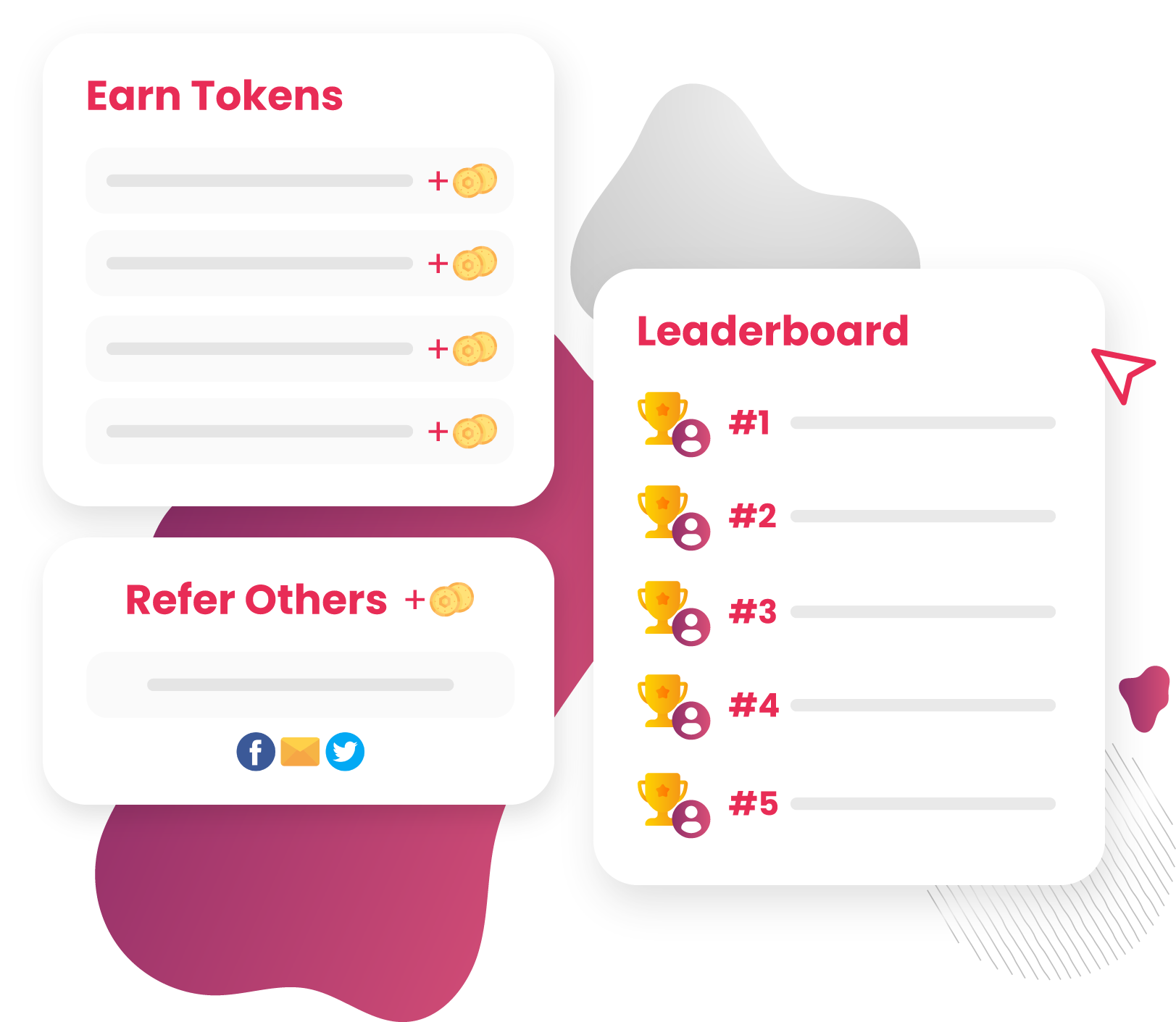 Full Gamification Functionalities
Keeping your audience engaged throughout your event is key! That is why we offer full gamification features.
Attendees of your event can earn points for actions like watching event sessions, sharing your event online and referring other attendees.
Via a dynamic leaderboard, your audience members can see how they rank compared to their fellow attendees, and compete to win some of the amazing prizes you offer them.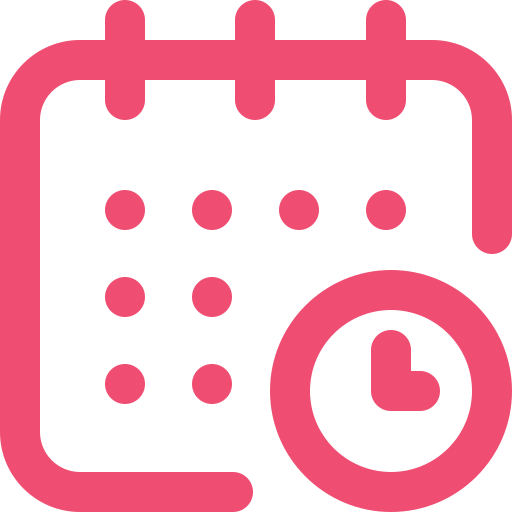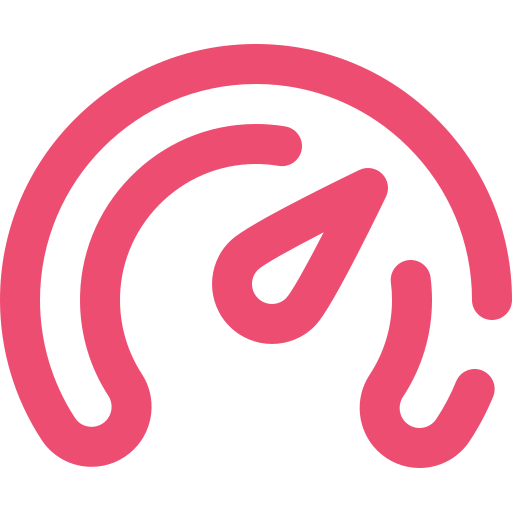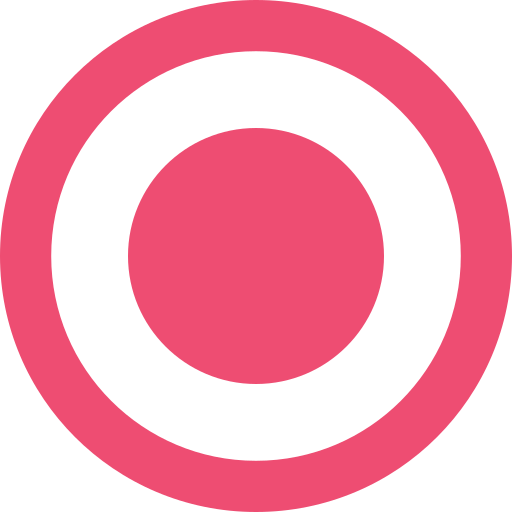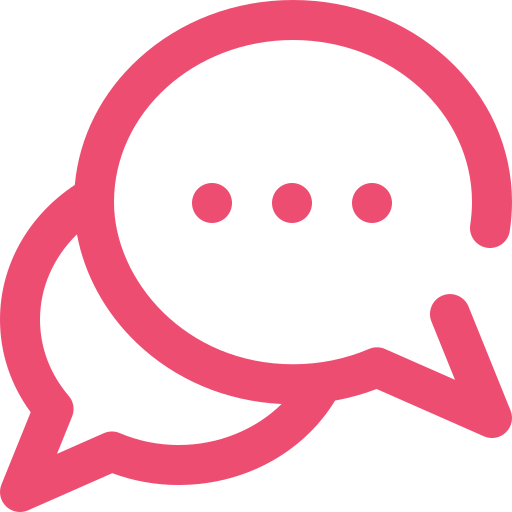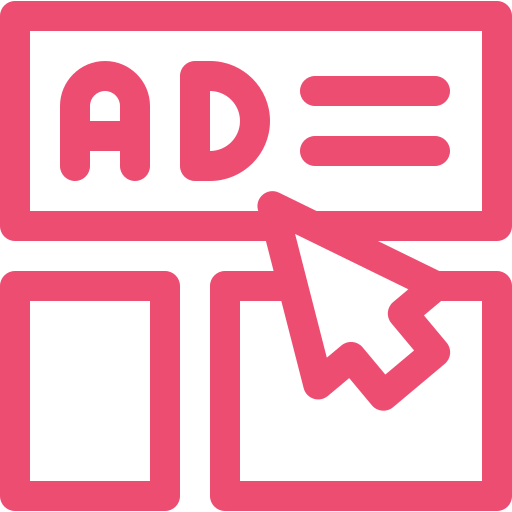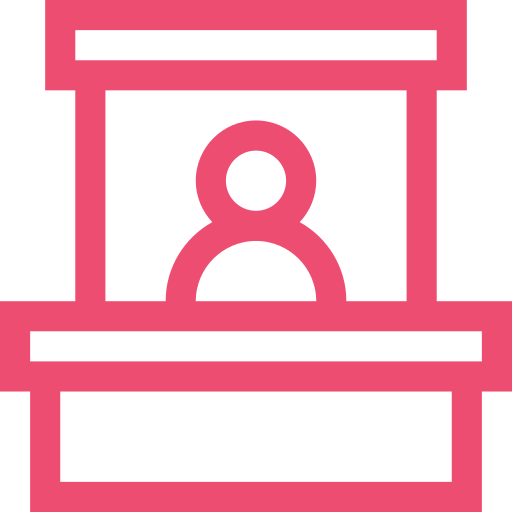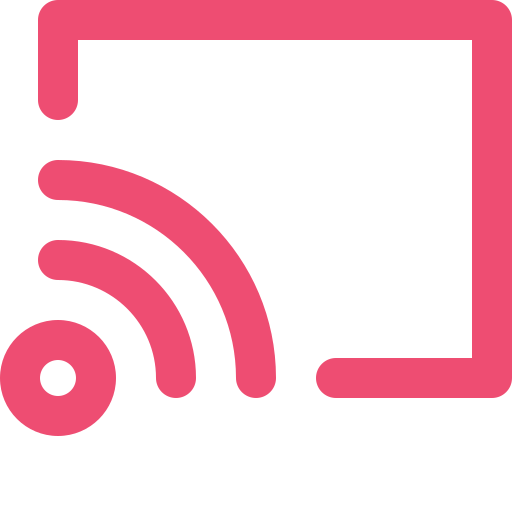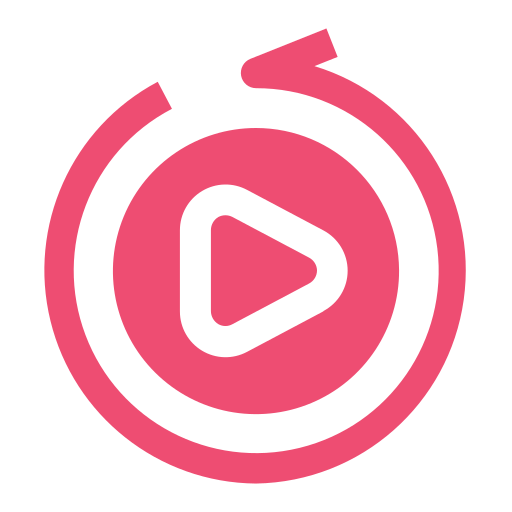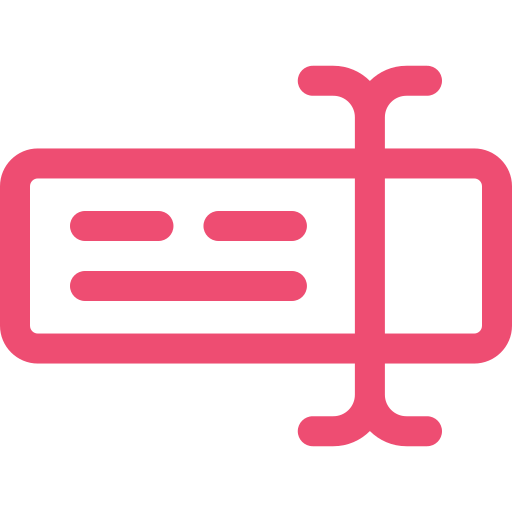 Central Point of Entry for Events
Do More of What You Do. Without the Hassle.
With the Vu.Live platform and our pro team, your event will be entirely hassle-free and launch with ease.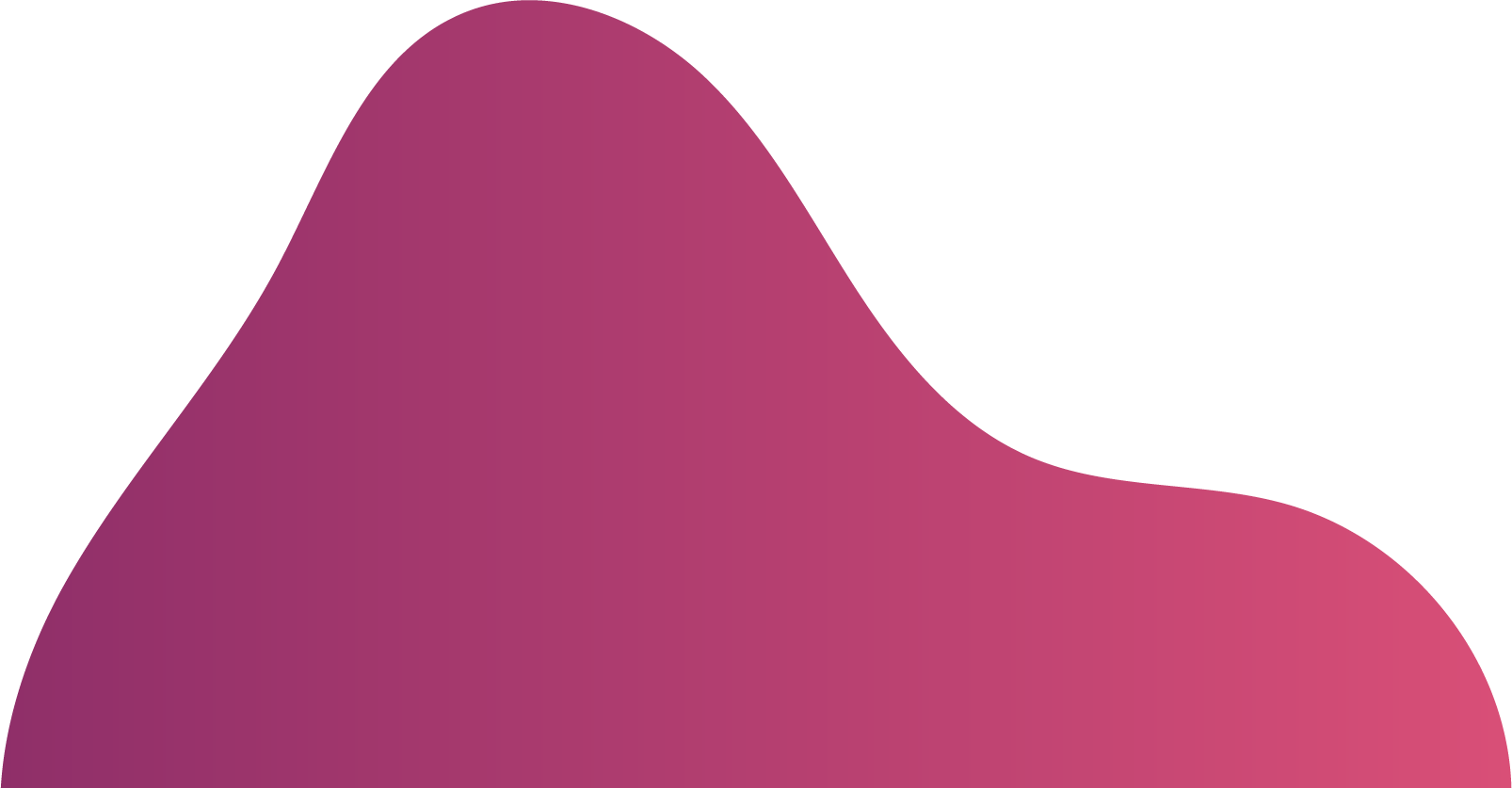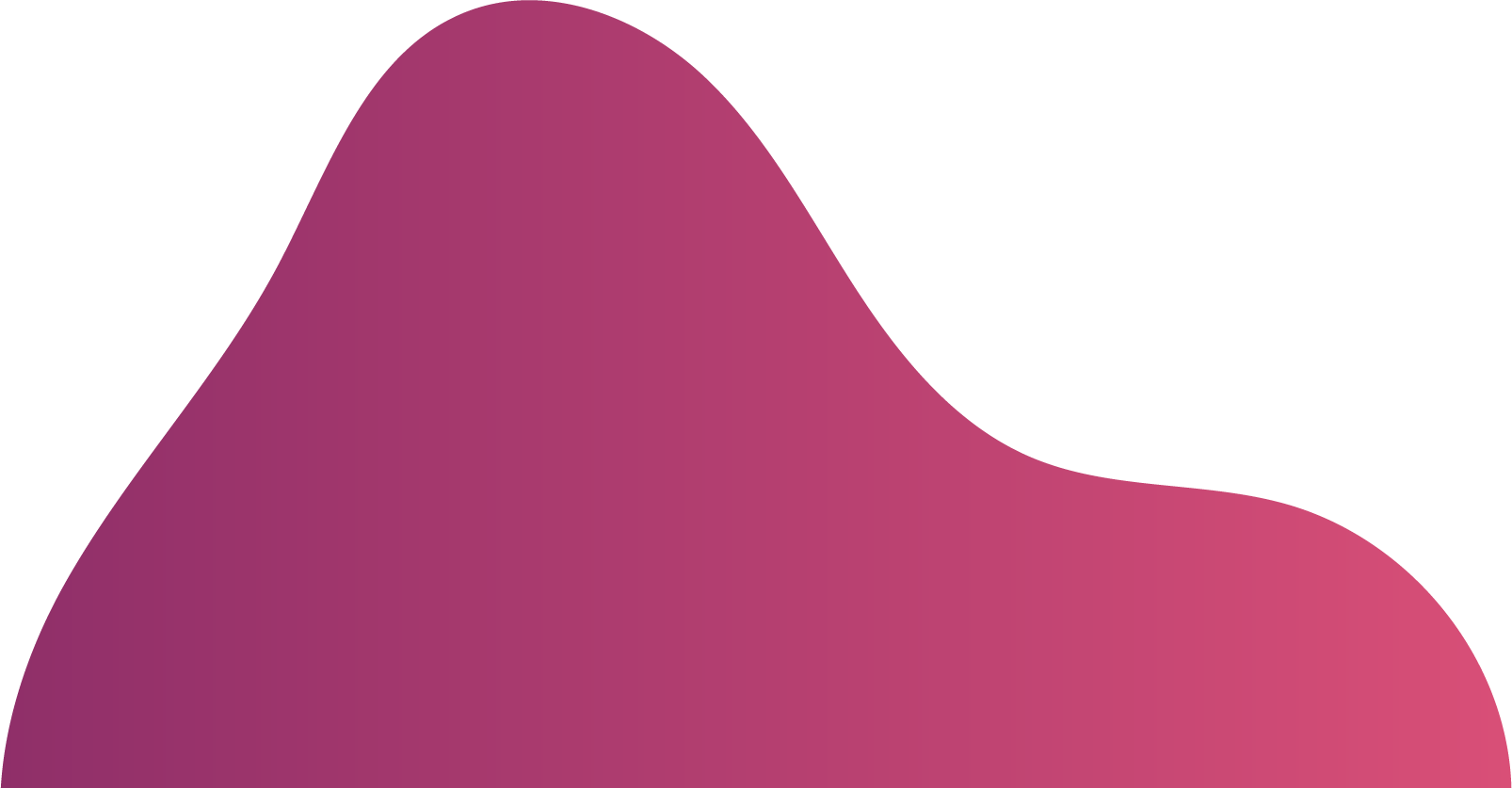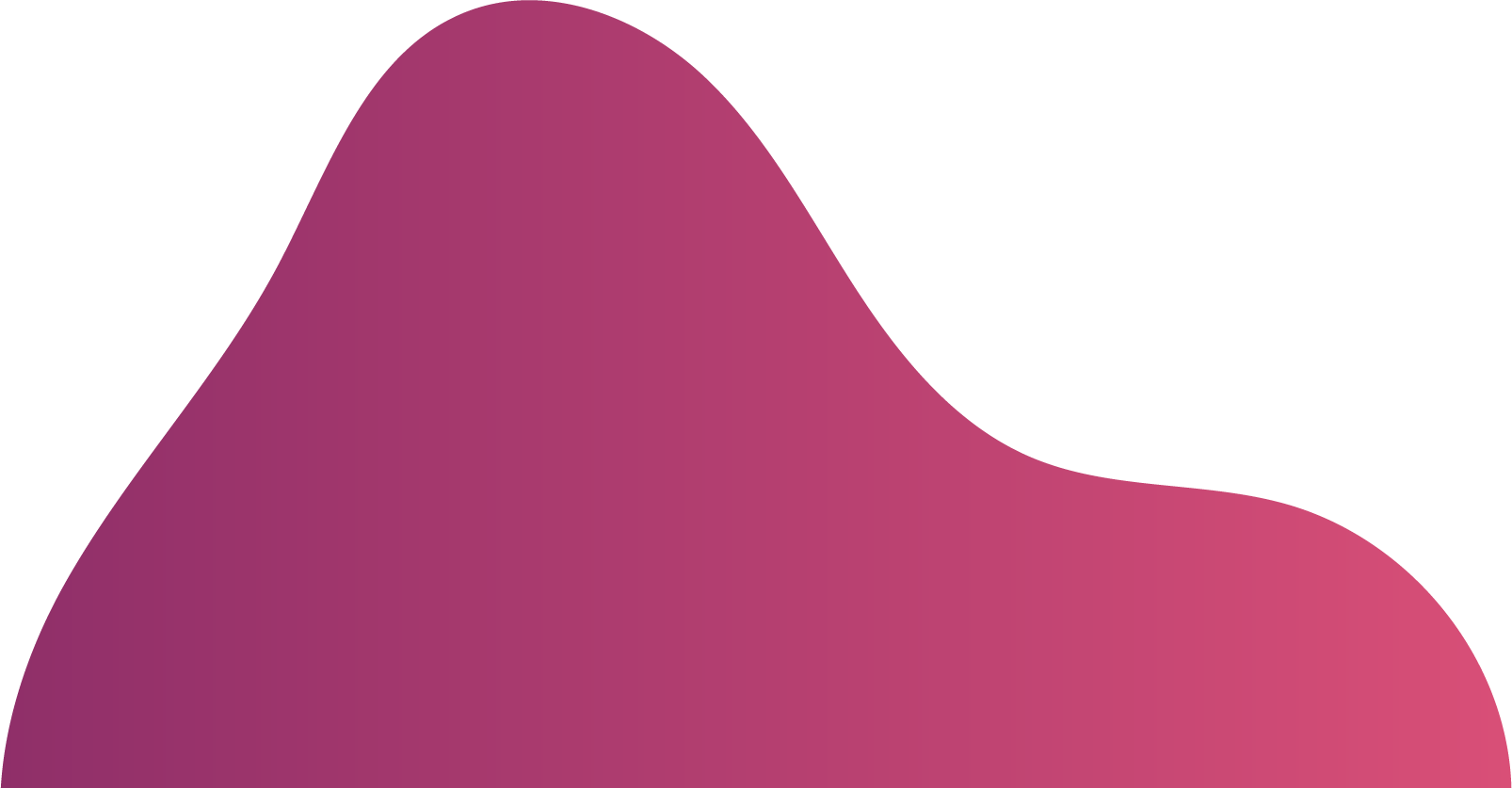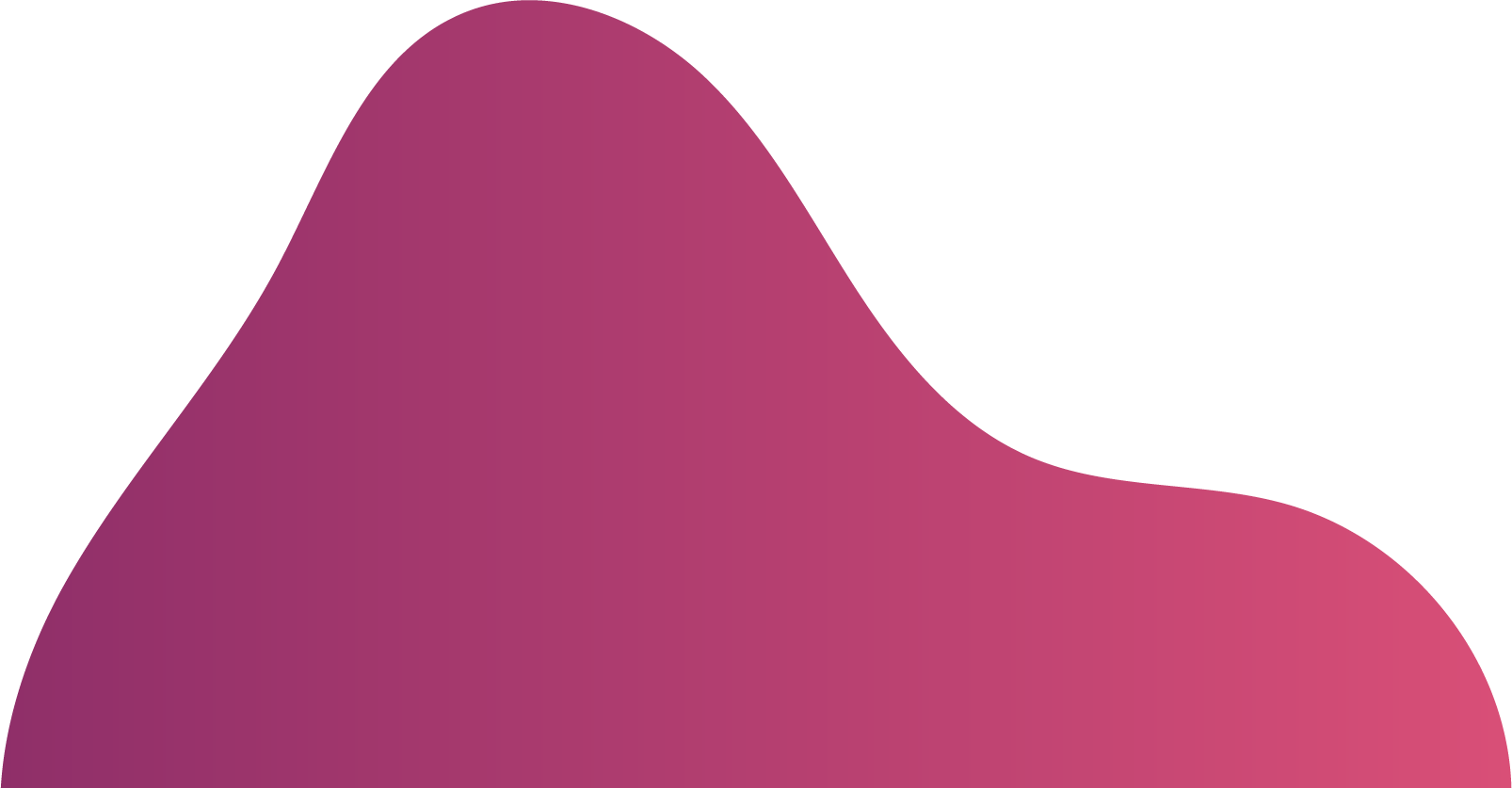 See the data behind your event like never before!
Vu.Live makes it easy to see how your event performs with our powerful built in analytics reporting tools.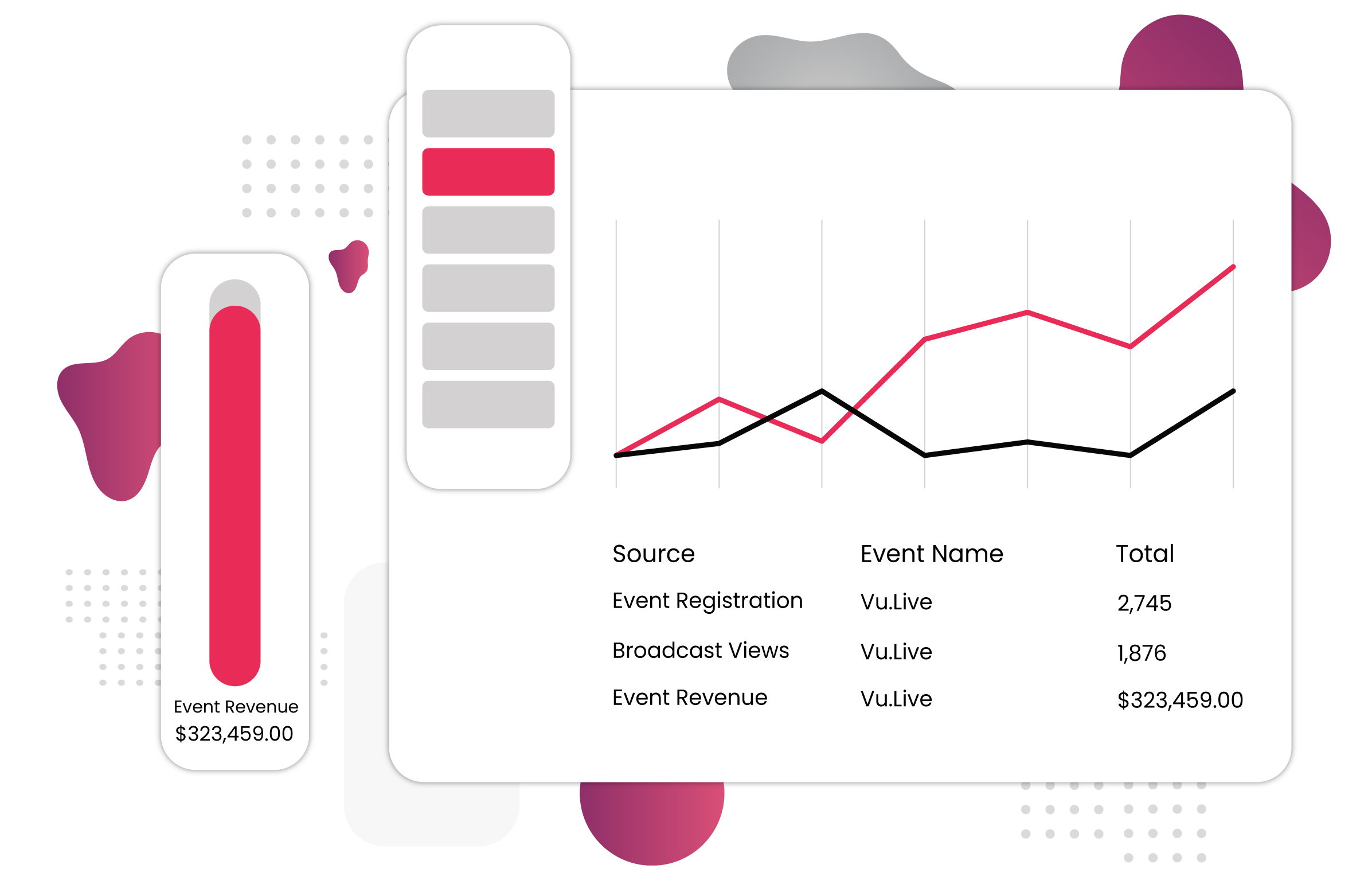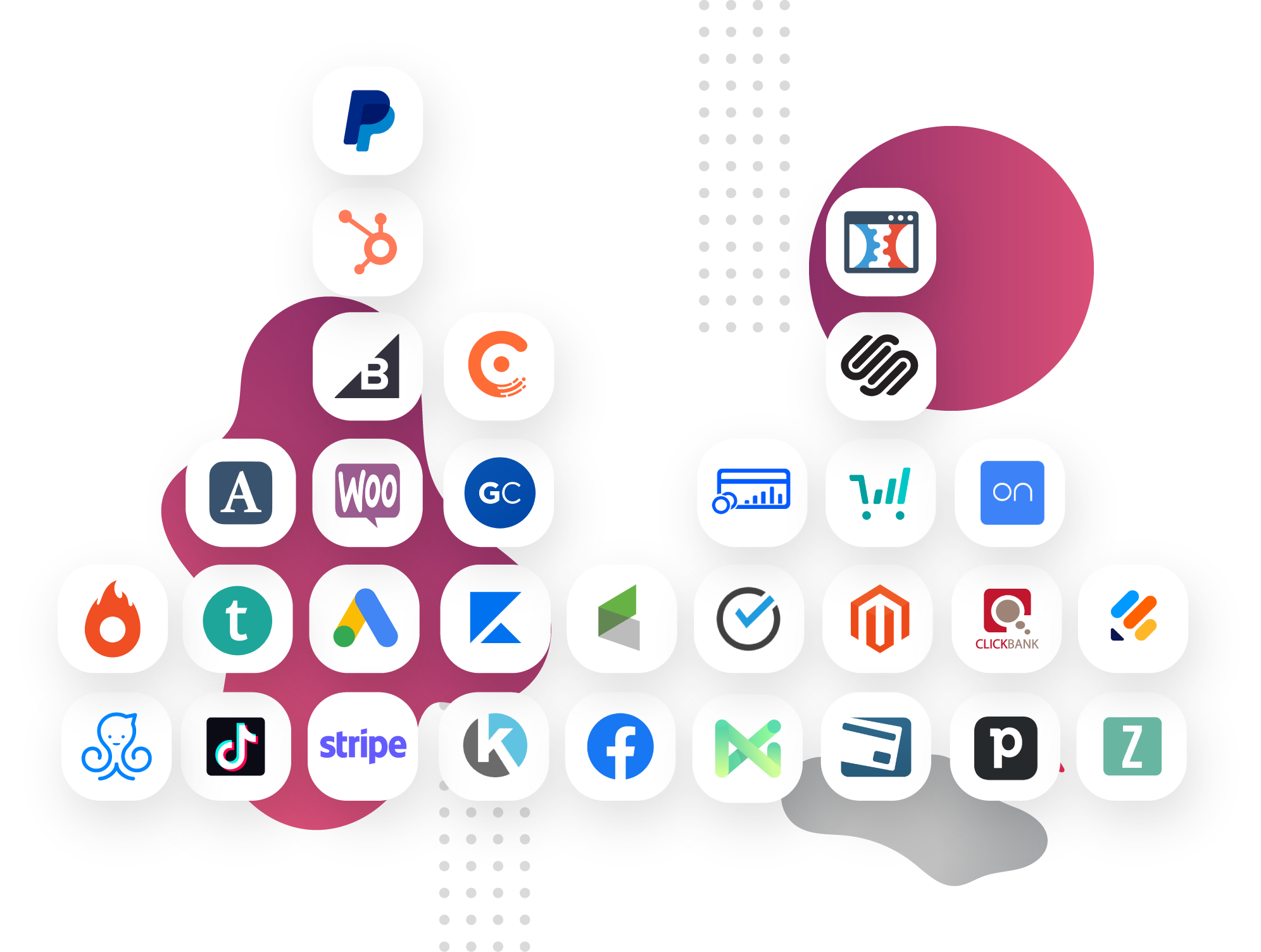 Integrate with ANY existing page builder or CRM
We feature full web hook integration, which means that integrating all of your favorite softwares and tools which you are already using is just a click away!
Explore our powerful features

© Vu.live | All Rights Reserved
Profitable Events. Made Easy.